Our Valuable Team Members
Theresa McGinn comes from Co. Tyrone. She qualified from University of Ulster with a BSc Honours degree in Physiotherapy in 1986.
She has worked in hospitals in Galway, Tyrone, Cork, Kilkenny and Carlow. Whilst working in the public system she also worked in private clinics in Cork and Derry.

In Cork Theresa specialised in Neurology and Neurosurgery which gave her an excellent background into movement analysis; and created in her an acute awareness of abnormal movement patterns and how to approach them, this is an excellent basis for treating all sports injuries and musculo-skeletal problems.

On arrival in Kilkenny in February 1994 she commenced work in the O'Neill centre but was only in the city 2 months when the Co. GAA approached her to work with the County hurling and Football teams; and hence was born Kilkenny Physiotherapy and Sports Injury Clinic. The clinic grew rapidly and in November 1996 Theresa reluctantly had to leave the O'Neill centre and work full-time in the clinic.
Theresa remained as sole physiotherapist in charge of all the Kilkenny County teams until 2000 when family commitments overtook her and she reluctantly gave up the Senior team. She kept on all other teams until 2005. Theresa now looks after all the underage development squads, the Minor Hurling and Football teams, the Intermediate Hurling panels and our football teams.

She has undergone intensive post-graduate training in many areas. click here for more information.

Theresa loves all areas of physiotherapy but has drifted towards injury prevention through bio-mechanical assessments and analysis of movement, enabling her to accurately determine the root of the problem and treat accordingly. She especially enjoys treating children and teenagers with a view to injury  prevention.
Theresa is also a qualified pilates instructor and uses this approach to treatment in a lot of cases, as well as giving classes in the Core Clinic, Clontubrid near Freshford in North Kilkenny.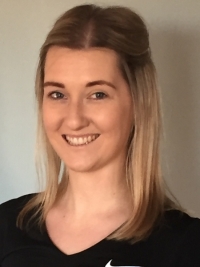 Victoria Moore or ' Toria' comes from Co. Wexford. She graduated with a BSc degree in Physiotherapy from University College Dublin in 2013, and then moved to New Zealand for 18 months to gain further experience in musculoskeletal physiotherapy.
During this time she became a certified Stability Plus Pilates Instructor while working for Peak Pilates and Physiotherapy in Auckland. Certification for this full time, clinical Pilates course is only granted upon passing a practical exam in both mat and equipment based Pilates and after an apprenticeship teaching Pilates for 12 months.
On returning to Ireland, Victoria settled in her home county and spent two years in a busy private clinic where she developed her rehabilitative skills helping acute and chronic pain clients.
Toria has been with us here for over 2 years. She has also completed courses in deep dry needling and orthotic prescription, both of which she uses extensively here. She has completed a Certificate in Spinal Manual Therapy which was taught by Specialist Musculoskeletal Physiotherapists from Australia.
She has also completed Post-Graduate training with the Pelvic Obstetric and Gynaecological Physiotherapist group in the UK. She specialises in female urinary dysfunction and prolapse. She also offers pelvic floor assessment and training to postnatal mums. Toria is also a member of the Irish Society of Chartered Physiotherapists Women's Health and Continence special interest group. She is the lead Physiotherapist for our pregnancy classes in the clinic..
Her clinical interests include sports medicine, pilates conditioning, injury prevention and exercise prescription for acute & chronic pain clients.
She has worked with various sports teams for the GAA at both club and county level and also for the New Zealand U20 rugby team during the U20 World Cup in 2014. In the past, she was the Physio for the U21 Wexford Footballers and regularly worked with the Wexford Senior Football team. She was also the co-ordinating Physio for the Wexford group of Arthritis Ireland.
Outside of her working hours, she enjoys going to the gym, riding her horse and doing pilates!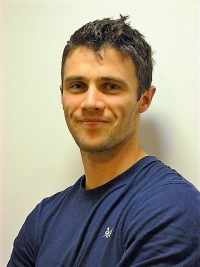 Michael Bowler joined the staff in 2018. He, as many good physiotherapists now do, took the long route to becoming a Chartered Physiotherapist..
He began his studies in Dublin City University where he graduated with a degree in athletic therapy and then moved on to the prestigious Loughborough University where he completed a Masters in Musculoskeletal Science and Health. He then progressed on to complete another Masters, this time in Physiotherapy in the University of Birmingham,
Michael's work history to date includes working at Stanford University Sports Medicine Department as well as MedEx Wellness Clinic and the student lead clinic in DCU.
He has worked with many GAA sporting bodies including Wicklow GAA, DCU sigerson football team and Duffrey Rovers GAA club in Wexford,
Besides all his physiotherapy and athletic therapy work Michael is passionate about athletics and works as an Athletics coach at Enniscorthy Athletics club.
Michael is hugely passionate about the power of movement. This passion was consolidated following work experience at MedEx, working with elderly patients with chronic diseases and at St Andrews Mental health facility in the UK, where he worked with children and adults with the most severe mental health illnesses seeing at first hand the positive effects of exercise on both body and mind.
Michael's sporting achievements add a dimension to Kilkenny Physiotherapy Clinic that we never had before. His athletic prowess and the extensive training and coaching he has obtained through his university sports scholarships have added so much to our approach to treatment in the clinic.
Michael's sporting achievements include:
• British University Championships decathlon champion 2018
• Silver medal in the UK senior decathlon championships
• National pole vault champion 2018
• BUCS pole vault bronze medallist 2018
• 3 senior international caps at the European team championships
• No.1 ranked Irish decathlete 2011-….
• 3 High-jump underage national titles 2007-2010
• IUAA indoor and outdoor record holder – combined events
• Wexford county football U23 Leinster championship winners medal .
All of this athletic experience makes Michael an asset to our clinic as he has developed Speed Classes, Upper and lower limb Rehab classes, Children's Agility and core classes.
Michael is currently updating his cardiac rehab skills and it is our hope to start up our Cardiac Rehab Classes again soon.
Michael will also be involved in setting up elderly classes for nusring home residents.
Michael is a Wexford man, but he claims Kilkenny influences as well, so hopefully there wont be too much competition in the clinic when it comes to hurling season.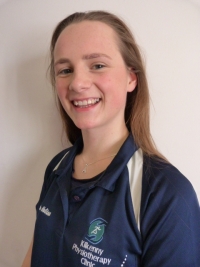 Chartered Physiotherapist Allison Caldbeck joined our team in 2018. She trained in UCD and came to work for us through our graduate scheme. This scheme enables us to handpick outstanding students and train them up under the ethos of Kilkenny Physiotherapy & Sports Injury clinic. Since Allison joined us she has worked closely with senior staff members to enhance her assessment and treatment skills.
At the end of her 4 years in college, Allison was presented with a prestigious award for outstanding performance in her college placements. This award was presented to her at the Annual Conference of The Irish Society of Chartered Physiotherapists.
During her time in college, Allison was also accepted to do placement in a heathcare centre in Uganda. This placement involved working alongside a senior physiotherapist, working with children with various neurological conditions. This has been a good grounding for the many children we see here in Kilkenny Physiotherapy & Sports Injury clinic.
While in Uganda, Allison also carried out research which she used to form her final year dissertation. She was then given the opportunity to present this research at the ISCP Annual conference, in front of Physiotherapists from all over Ireland.
Allison currently provides physiotherapy for the residents in local nursing homes, including running exercise classes for the elderly.
Since qualifying, Allison has completed her Pilates Instructor's course and is now teaching Pilates classes in Kilkenny and our sister clinic in Clontubrid, Freshford. As it is our policy only to have Chartered Physiotherapists who have also completed Pilates training to run our classes we are delighted to have Allison on board to give the high quality Pilates instruction our clients have come to love and expect.
Although Allison hails from Tullaroan – the heart of hurling in Kilkenny – her main sporting interest is hockey and since returning home she has joined the Kilkenny Hockey Club.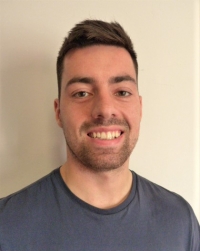 Ian Stanley, though I hate to say it comes from Tipperary, he has joined our team of Chartered Physiotherapists on our Graduate programme..

Before doing his Degree in Physiotherapy through Glasgow Caledonian University, Glasgow, Scotland, he obtained a distinction in the Certificate in Physiology and Health Science in Carlow Institute of Technology.

This route into Physiotherapy gives Physiotherapists a really good grounding in practical manual skills before developing their Physiotherapy skills and in our clinic we consider it a huge asset.

Ian is a very caring physiotherapist who did volunteer work over the years in the Rehabilitation Unit at St. Patrick's Hospital, Cashel,

Ian's sporting interest lies mainly in rugby and while playing on the Kilkenny College School's team he was rewarded for his commitment and skill in sport with the prestigious Spencer Cup.
He was captain of the first team in university and was voted into the captaincy a second year by his peers.

During his training Ian did an elective placement in our clinic and it was because of this placement that we offered him a position on our graduate programme. This programme enables us to select high level graduates who will study and practice under the close supervision and guidance of our experienced staff to enable them to develop assessment and treatment skills they are unlikely to find in any other work environment.
Christine O'Neill has joined our team.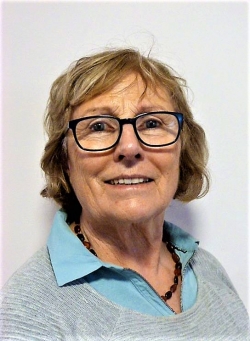 Colette is a fully qualified Chartered Physiotherapist with a broad range of experience having worked in the health service for several years where she worked in the Community in the Kilkenny and Carlow areas.  Naturally in this field she became experienced in a huge range of fields.
Colette resigned from the health board in 2009 and now devotes her time to private practice in Carlow during the day, and still comes to our clinic when required.
Colette provides accupuncture for our clients in the clinic. She has trained extensively in the area of Chinese Accupuncture, and did much of her study in the East. She also uses Western based techniques and her treatments are based on scientific research. The fact that Colette is primarily a physiotherapist is a huge asset in this field as she has a fantastic knowledge of the anatomy and physiology of the body and is able to incorporate her physiotherapy assessment, treatment skills and exercise prescription into her accupuncture sessions.
As Colette is from Carlow we dont hold her as a huge threat in the hurling field, but we are wary as young Carlow teams are becoming more competitive.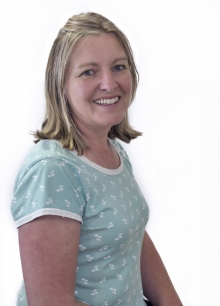 Maire will most likely to be your first point of contact at the clinic. The physiotherapists may make you better, but Maire runs the show. She'll always greet you with a smile, and do everything she can to make you feel welcome in the clinic.
Maire is extremely helpful and will ensure that any queries you may have are adequately followed up (in other words she'll keep after the rest of us until we do the job). Maire has been with us for years and knows the clinic inside out, so feel free to call her up and ask her whatever you need to know. If she cant help you,she'll find someone who can.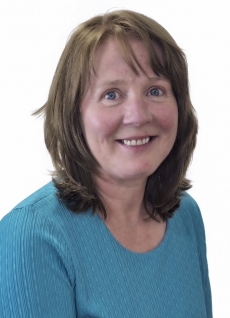 Margaret joined the staff in 2014. She lives in Thomastown and like all our staff is heavily involved in sport and particularly the GAA.
She looks after the accounts within the clinic and ensures that the bills are paid.
Margaret also covers the reception area and has many administrative duties within the clinic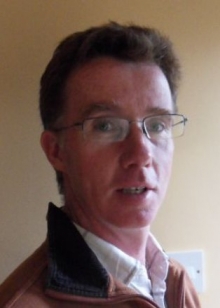 Vincent Dunphy joined the staff in 2010. He is the Practice Manager and was responsible for the initial computerisation of the clinic records, which has helped immensely with the smooth running of the clinic. He occasionally covers the reception desk and helps with the day to day running of the clinic, but he usually works behind the scenes dealing with any issues that may arise.
As his first love is hurling he is in tune with most of the clients in Kilkenny. He is a keen swimmer, and as he was a lorry driver in a former life he has had his share of back issues so is sympathetic to our clients. Vincent set up our accounting and invoicing systems, so if you have any concerns in that regard, just talk to him.