Women's Health Physiotherapy
What is Women's Health Physiotherapy?
Women's Health Physiotherapy offers treatment to women of all ages for bladder, bowel, or pelvic floor issues. In order to become a Women's Health Physiotherapist, you must have completed specialised post-graduate training, as well as a third level degree in Physiotherapy.
Although it is called "Women's Health", it also includes treatment for men with incontinence, or before or after prostate surgery.
Women's Health Physiotherapy in KPC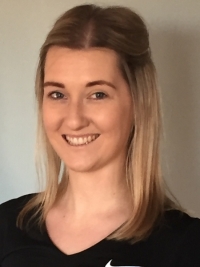 Here in Kilkenny Physiotherapy Clinic, Victoria (or "Toria") Moore is our Women's Health specialist. She has completed Post-Graduate training with the Pelvic Obstetric and Gynaecological Physiotherapist group in the UK. Since completing this training, Toria specialises in female urinary dysfunction and prolapse, and offers pelvic floor assessment and training to postnatal mums. She is also a member of the Irish Society of Chartered Physiotherapists Women's Health and Continence special interest group.
What is Incontinence?
Incontinence is described as lack of voluntary control of the bladder or bowels. There are many factors that can lead to incontinence, including pregnancy, menopause, obesity, UTI's, certain types of surgery, certain medical conditions and many more. What is important to know is that incontinence is treatable, and we will be able to assess each individual and provide the most suitable treatment plan.
Ante-Natal Care
During pregnancy, many expectant mothers suffer from a wide range of pregnancy related musculoskeletal problems. Too often the mother to be does not seek help because they feel this is just a normal side effect of pregnancy.
If you have any of the following issues during your pregnancy, we will be able to assess you and provide you with a treatment plan to help you through your pregnancy;
Low Back Pain

Sacro-iliac joint pain

Pubic Pain

Symphysis Pubis Dysfunction

Foot Pain

Swollen feet

Carpel Tunnel Syndrome

Neck, Shoulder Pain

Difficulty getting comfortable to sleep in bed
Postnatal Care
Many changes which occur during pregnancy and birth can leave mothers suffering in the weeks, months and years after birth. Our physiotherapists are qualified and experienced in treatment of such issues, including:
Prolapse

Incontinence

Low Back Pain

Sacro-iliac joint pain

Pubic Pain

Symphysis Pubis Dysfunction

Thoracic Pain from breast feeding
As well as individual treatment sessions, we also offer specialised Pilates classes for both pre-natal and post-natal stages. In our post natal classes, your baby is welcome to come along too.
Great care is taken in both areas and as you are exercising under the guidance of a qualified Chartered Physiotherapist as well as a Certified Pilates Instructor, you are guaranteed a high standard of care. The classes are only small groups so that adequate supervision is assured.
If you wish to book a Women's Health appointment, call us on 0567752258 and be sure to ask for Victoria when you are making the appointment.