Back Pain
In Kilkenny Physiotherapy & Sports Injury Clinic, back pain sufferers make up the bulk of our clientele. It is one of the most common disturbances of the musculoskeletal system, which will affect approximately 80% of people at some stage in their life. On top of this, up to 60% of sufferers will miss some time off work as a result. However, it is largely preventable once people are made aware of the factors that cause it.
Most back pain has it's origins in your early lifestyle. Factors that influence this include; what activities you did, what postures you adopted and how much exercise you got. These will all have had an impact on how your spine and muscle control developed. However, it's also important to know that it is never too late to make changes, and as physiotherapists we are well equipped to find the source of your pain and therefore treat it.
Back Assessment
Here in Kilkenny Physiotherapy Clinic, we ensure a full assessment of each client to determine the cause of their pain. We look at 3 main things when assessing pain;
The cause of this episode of pain, so that we can treat locally to relieve symptoms.

The predisposing factors which may have contributed to the current bout of pain, as addressing these will help avoid a recurrence of the pain.

The cycle of pain in which the individual has become trapped, as it is more difficult to relieve these symptoms if they don't get out of this cycle.
Causes of Back Pain
While there are many different causes, it is most often a result of dysfunction of one or more of any of the following: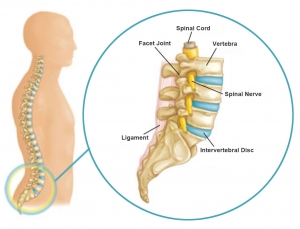 Discs

Facet joints

Muscles

Ligaments

Nerves

Sacroiliac joints

Fascia
In many cases, underlying posture is a major contributing factor. This may be caused by;
Muscle weakness

Muscle imbalance

Habit



Here in Kilkenny Physiotherapy Clinic, we have a good understanding of all posture types and how to address them.
Treatment 
Once we have established the cause(s) of your pain, our first aim is to alleviate you of your current symptoms. Depending on the cause, this is achieved with;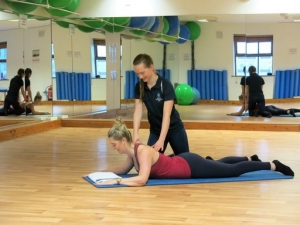 Once the presenting symptoms have settled, we will address the predisposing factors to reduce the risk of recurrence. This is most often done through further treatments, our back class, Pilates, education and exercise. Sometimes, we will also prescribe orthotics as back pain often stems from issues in the foot.
In Kilkenny Physiotherapy Clinic, we have a huge array of techniques available and we will do our very best to find a suitable solution for your problem.